Welcome to the world of Final Conflict
Final Conflict are an internationally acclaimed Progressive Rock band based in Stoke-On-Trent, in the heart of The Potteries. Formed in 1985 by founder members Andy Lawton and Brian Donkin, F.C have established their own distinctive style of music and have been recognised for this worldwide. The band's line up of experienced musicians features the dual guitar and vocals of Andy Lawton and Brian Donkin, the magical keyboard skills of Steve Lipiec, the epic Barry Elwood on the bass guitar and the very talented Eden Longson on drums & percussion.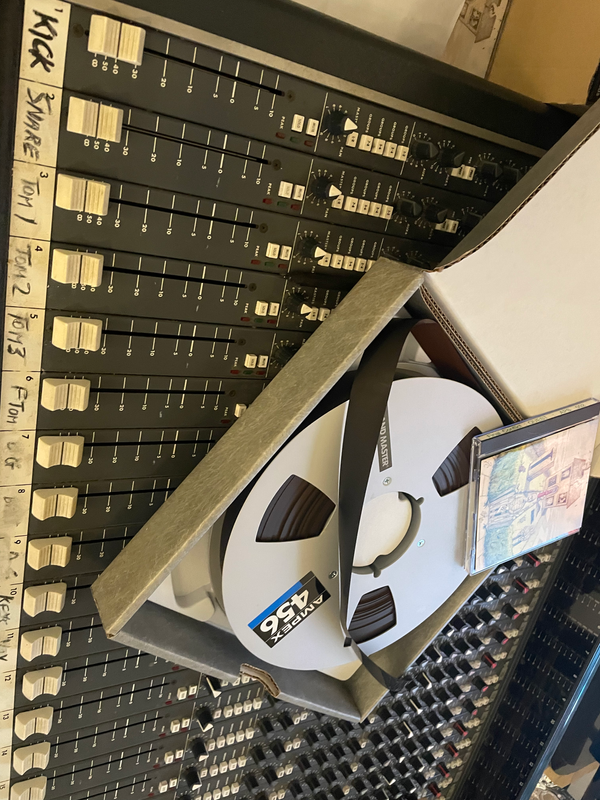 FC are currently busy working on the final chapter of the Artisan trilogy which will further explore the characters journey and expand on the Return and RISE releases. Titled "The Artisan Legacy" the new material will again see the established songwriting and authentic sound crafted over the last 35 years.
In the meantime a video of Life#1 is now available to view on Youtube. Follow the link below and enjoy.
All FC music is now also available to stream on all major streaming services. 
FC are proud to announce that the Artisan has returned and will rise again throughout the land.
Go to the discography page for download and CD purchase
Enjoy!!
Rise Of The Artisan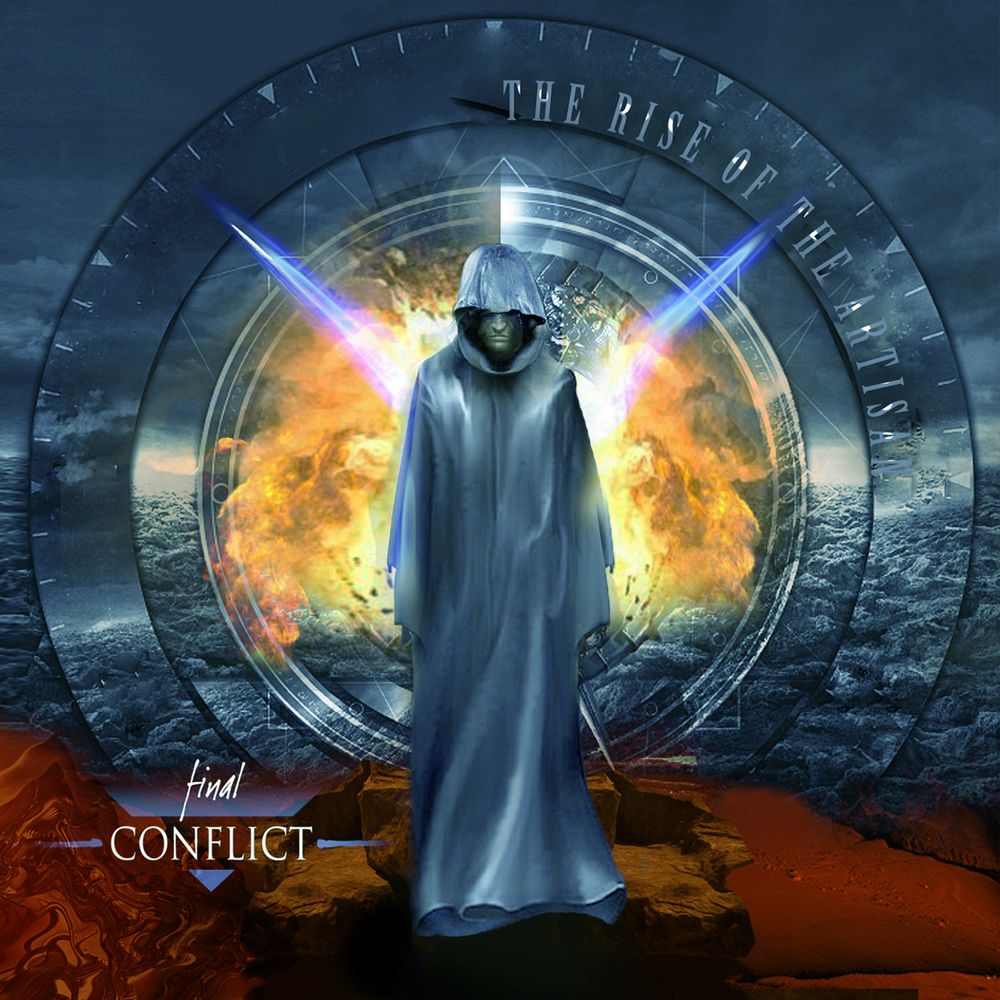 Add a heading
Ready for 2020 release. Free title track download availableheading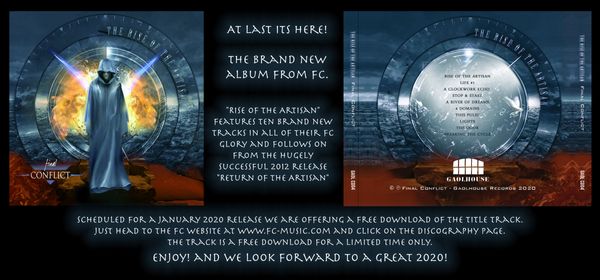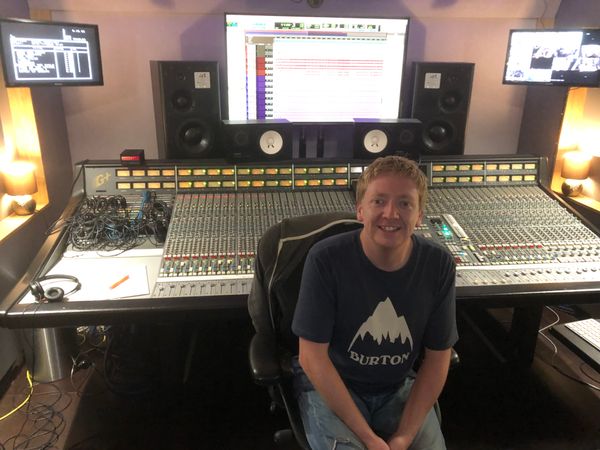 Gigger at The Rigger free live track download available now to all mailing members. Download and listen to FC in all of their power and glory. Go to the discography page now. Simple!!
If you're looking to purchase and download some Final Conflict music.. Head over to the
Discography
Section !